Babysitter Background Check – What You Need to Know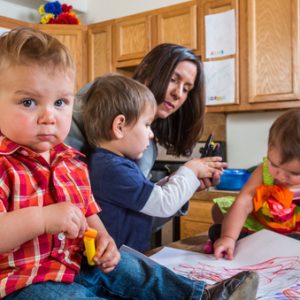 Let's face it, we can't be with our children 24/7 no matter how hard we try. Hiring a caregiver for the children, or other family member in need of assistance, can be one of the most stressful and anxious times of your life. You can't leave them with just anyone, and whether you're a good judge of character or not, having the right background check performed isn't a luxury for the rich, it's just another necessary step in the process. Your kids are worth a Babysitter Background Check.
If they have a Mary Poppins demeaner and seem altogether too good to be true, maybe they are. Here at Background Check Central, we can locate information regarding your candidates, whether they're from your neighborhood or from another state. We can customize a background check based on your individual needs. If you're not sure where to begin, then ask one of our trained staff. They are experts in the field of information. Nanny, Caregiver, Babysitter Screening Background Checks
There are many steps to consider during the hiring process. Do the children need to be driven to school, soccer, gymnastics or their friends for a playdate? Does your loved one have special needs? Does the caregiver have the qualifications to administer those needs?
If they're going to be responsible for transporting your loved ones, running a driving record seems like a natural step. If they allege that they have medical training, licensing should be verified with the state. Verifying work experience with previous employers listed on their resume should not be overlooked.
In most cases, our experts would likely recommend that we start from the beginning. Name, address and social security verification. Once that is complete and we can comfortably say that the information provided by the candidate is true, we would suggest moving on to law enforcement and court record searches. Most people aren't on the National Sex Offender Registry; but we're going to check anyway. More importantly, we're going to check for convictions with state and local law enforcement, and courts from their community to see if they've been accused of an unlawful act or behavior unbecoming. Just because they haven't been incarcerated, doesn't mean you want them caring for your beloved? Likewise, if they've lived in other counties or states, we would suggest doing the same to give you a complete picture. Consider if they've lived in more than one state, a second or multiple driving record may be necessary as well.
Nanny, Caregiver, Babysitter Screening Background Checks
References need to be verified. If they've given the name of a previous employer, who turns out to be a married sister with a different surname, you should know that. Doesn't mean they'd be a bad caregiver, but why not just tell you that upfront instead of "bending the truth"?
It is also not unusual for us to check out their social media pages. You can learn a lot about a person and how they really behave. They may shoot up to the top of your candidate list or sink like the Titanic, but either way, it's better to find out now, before an offer has been made.
Set boundaries beforehand. Who else is allowed in your home when they're present? Or if you plan on taking your loved one to them, who else is going to be there? If their husband or wife, child, or others, will be there while your loved one is in their care, whether helping them out or not, suggest a background check be done on them as well. If they won't allow it, time to look for a new candidate.
Listen, no one can guarantee that by doing a babysitter background check, nothing bad can ever happen. What we at BackgroundCheckCentral.com can guarantee, is that we will have real people perform a real background investigation to gather as much information about an individual(s) as you deem appropriate. By knowing all you can about the babysitter, the nanny, the tutor, the housekeeper, the gardener or the handyman, coupled with your keen sense, and yes, that eavesdropping trial period, you can at least have peace of mind in knowing that you've done all you can to safeguard those you love. That Babysitter Background Check is well worth the peace of mind.
For a complete list of services or if you have any questions, please contact us at 855-678-8282.