Tenant Screening
If you are the landlord of a residential or commercial property, you know how important it is to know who you are renting to.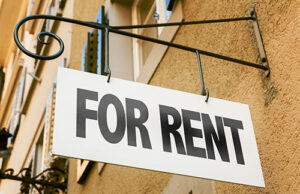 Whether it is an individual, a corporation or a startup business, it is necessary to determine the background of who will be leasing your space, especially given the difficulty of the eviction and collections process. At Background Check Central we take a focused and professional approach to investigating potential tenants for a diverse clientele of landlords and property management companies. It is important to know that the best practice is to obtain information about a potential tenant from direct source data, which is the only type of data used at Background Check Central. Each investigation can be tailored to meet our client's specific needs, including obtaining background information on businesses, their owners or individuals who will be operating within your facility. Many of our existing clients are particularly interested in the credit history and reference interviews provided within our reports. Often times, these searches alone can provide vital information on whether to grant the application to rent or move on to another candidate.
There is no question that in this age of fly by night companies and individual rampant credit destruction, that this type of investigation should be standard for anyone who is entering an agreement to rent space out as a source of income; it is your property and assets that are on the line.
Making this process easier for you, the landlord: using Background Check Central for a tenant screening ensures the following:
We only use "Direct from Source" Data to Screen tenants
Each Investigation includes an extensive residential history search so we can determine which additional municipalities should be scoured for records
Optional, in-depth social media character investigation, done by specialized expert social media investigators
Online applicant accessibility
Applicant payment processing for background checks
Compliant authorization forms
Searches conducted by real professional investigators
Fast turnaround times for quick decision making
What are the most common searches done by landlords?
While every investigation is designed specifically to meet each of our clients needs, there are a handful of searches and make the most sense to be included when conducting a background check on a potential residential or commercial tenant.
Credit history
Criminal record searches
Employment verification
Civil court record searches
Identity Verification and Address History
Bankruptcy Search
Lien/Judgment Searches
Reference Interviews
Contact Background Check Central in Clinton Township to run a qualified tenant screening to evaluate prospective tenants. The purpose is to determine the likelihood the tenant will fulfill the terms of the lease or rental agreement as well as take care of the rental property in question.