Manual Labor Background Checks
The manual labor industry is not only under constant demand to fill a variety of positions at an increased rate, but also to hire credible employees that suit a company's needs. It is not uncommon for manual labor employers to struggle during the hiring process because they are unable to fully educate themselves on picking the right employee. The manual labor industry would benefit from performing background checks to avoid a number of complications like high turnover rates, theft, and employee misconduct. To avoid a major headache in the long run, our company offers an opportunity to aid in your hiring process. Performing pre-employment background checks can save time and money for employers by avoiding hiring the faulty employees that may not be the best suited manual labor employees in the first place. When it comes to your business, time, and money, a manual labor background check can be an easy fix to a problem that can be avoided. We offer manual labor background checks for an extensive number of manual labor jobs, some including:
• Construction
• Landscape
• Manufacture
• Agricultural
• Factory
Why Conduct a Background Check on Manual Labor Employees?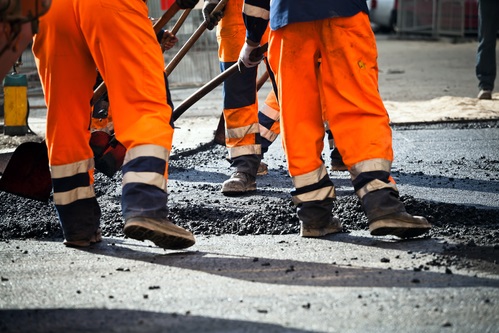 You may be thinking: "Why it is necessary to conduct a background check for manual labor employees?". We believe that like in any industry, a solid professional background check can help employers make better hiring decision that will aid them in maintaining the best workforce possible while reducing risk of turnover, workplace accidents and theft. We frequently hear from companies who previously conducted their own background checks, sometimes with inexpensive online brokers. We have been able to assist these clients by ensuring that they are compliant with the FCRA and any local, state and federal laws while keeping costs down to meet the needs of the manual labor area of the workforce. Most commonly, our investigations include:
• Criminal History
• Registered Sex Offenders
• Driving Records
• Pre-Employment History
• Professional Licenses Verification (Hi-Lo Drivers/Machine Operators)
• Degree or Certification Lookup
• Prior Employment Verification
• Reference Interviews
• Drug Screening
Avoid a High Turnover Rate
Ordering a manual labor background check for incoming employees would benefit your company by reducing your turnover rate. Studies shown it costs an average of $2,000 to replace an individual in the manual labor industry. Along with additional money, replacing an employee requires time and training resources that can drain your company. It is important to reduce your company's turnover rate to create a successful image for your company, as well as create a staff that feels a sense of stability with their coworkers. High turnover rates can be caused by uneducated staff members, laziness, and non-compatible employees. A background check would allow you to have access to previous work history and education, as well as an overall perception of the potential employee. Our company offers a tool to create an efficient and stable team for your business.
Reduce Workplace Theft
In this industry, a manual labor background check would be an easy way to reduce workplace theft. Studies show employee theft causes business to lose 20% of every dollar. Theft can become a reoccurring issue if you are not careful with the individuals your company hires. A tailored background check that is job specific to your company is an easy resolution to workplace theft. Knowing accurate criminal history of an applicant before completing the hiring process would allow you to potentially avoid hiring employees that could affect your business negatively. We offer you a chance to educate your hiring staff on previous criminal histories of possible employees in order to avoid workplace theft.
Employee Misconduct
A manual labor background check would benefit your company by reducing the likelihood of employee misconduct. It has been proven that drug or alcohol related injuries at the workplace has caused employees over 81 billon dollars per year . Your staff determines how efficient your business is, so it is important to create a team that will not cause more harm than good. Your applicant may only provide a portion of their history on the application, so why stop there? Our licensed private investigators provide information anywhere from previous violent or dishonest behavior, drug or alcohol charges, convictions, and law suits. We offer information that would allow you to accurately and confidently chose the perfect staff for your business.
We Can Help!
It is a priority of ours to provide you with the tools to create a successful business. A manual labor background check can deliver the information you need to create a successful hiring process and make smarter hiring decisions. To avoid hiring the wrong people for your manual labor positions, we urge you to contact us and speak with a licensed Professional Investigator about putting together a customized package the meets your specific needs and ensure compliance with all state, local and federal hiring laws.