International Applicant Screening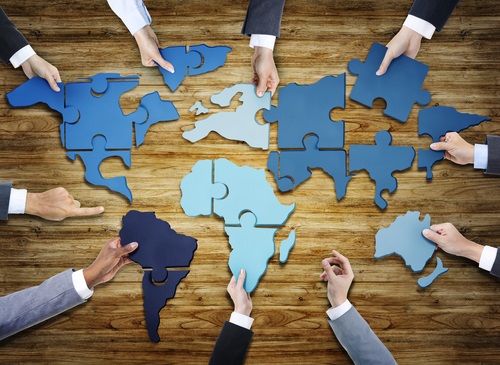 International applicant screening is vital in today's world with workforce globalization on the rise across the United States. Hiring an international applicant and conducting a pre-employment background check can be challenging, as it is far more difficult to get the necessary information to make the hiring decision. The information that we gather in the United States can be far more difficult to obtain in a different country, as each country has their own laws and processes to govern what and how information can be obtained. As this is an important factor, there are also challenges regarding language barriers, request times and most importantly what governing body should be contacted to retrieve the information you need to determine whether to move forward with a candidate. Although more challenging, Background Check Central simplifies the process, making it more understandable to you, the client.
There will always be challenges in international applicant screening as in some countries, verification can be extremely difficult if not impossible for human resources personnel without specialized knowledge and experience – that's where we come in! Countries have varying procedures for verifying information; court systems and required record keeping also can differ significantly. Native searching, searching using the native language and resources, is not an insurmountable task nor is it necessarily cost prohibitive in the screening process, as we have developed international screening resources that include in-country researchers and an understanding of how records are kept.
Global Background Screening Services on International Applicant Screening Would Include:
Employment Verification – Education checks verify that an individual has completed schooling at an institution and verify credentials and certifications. This would be used to ensure an international applicant is honest on their resume. Applicants may not expect prospective employers to verify employment claims outside of the United States, which develops a greater number of false or exaggerated work experience or position/role claims. Dealing with this type of screening, we take on the same approach as we do domestically, where we do not rely on third party databases and instead initiate contact with the direct source.
Criminal Record – International applicant screening doesn't rely only on criminal records, or even other records. More so, this would delve into any other places the applicant has resided, as this may be a challenge, but it can shed light to an individual's past. Criminal record research is not restricted to the United States, with increased mobility throughout the world and individuals seeking jobs out of their country, International criminal record searches allows us as investigators to search virtually any country and confirm or verify a criminal record.
Education Verification – Verification of an educational degree that has been earned from abroad is most important to verify its credentials and to avoid fraud. Most of schools across the globe have a phone number or an email, which they can be contacted to verify the educational claims. Most importantly, the information obtained here would be to see if the international applicant attended an accredited school or university. Professional license verification would be conducted through each country's specific issuing authority and most importantly would provide information such as suspension or revoked licenses.
Credit History – A credit report can establish whether an applicant will be a reliable employee, as international credit reports can be difficult, since credit does not exist in certain countries, especially third-world.
Social Media/Internet Profiling – Tools and deep internet research will provide more insight on an applicant's personal life. Regardless of where the international applicant is residing, as investigators; we have tools in which we utilize to locate these individuals. This can be another form of confirmation, as individual who are very active with their social media platforms, will provide insight on jobs and schooling. With that said, these checks are aimed at identifying any adverse media coverage that the international applicant may have received on their platform. In general, social media searches provides a glimpse of events, actions, responses related to the individuals character and most importantly their moral values.
Services such as those listed above can be perplexing, as each country can have different names for the records. Outside of the United States, there is limited access to public records and different types of information needed for background screening. In some parts of the world, where these records are not available, unless retaining a local private investigator who would have internal access to such information. Being able to address a country's own legal codes, their own definition of crimes and court systems is also most important when an employer would want further information regarding a specific record.
Outcome achieved from conducting an International Applicant Screening:
Providing a visualization of the overall international applicant in question, where information provided will both confirm or deny what the individual has listed as credentials and this screening may convey other information not listed. International research would be conducted by our in-house investigators residing here in the United States, where we have individuals fluent in several languages.
The information obtained on the international applicant would be of real time information through initiating contact with references with officials from schools, past employers and general references. If there is a language barrier, there are agreements with foreign agencies who help evaluate references without risking the information.
Technology is progressing in a rapid pace, where this allows us to utilize our own sets of tools to confirm or locate information globally. Examples of this would include the international applicants web presence, how do they present themselves online, what websites are they affiliated with and if they portray themselves to be who they really are.
Every company or business who is looking to hire an international applicant, would be bringing in a candidate who is either operating in the United States with a green card or a visa. The international applicant has indeed spent time in the United States, however; the time spent here does not compare to how long they were residing in their country. Therefore, the outcome of a background check on an international applicant will shed light on an individual's true background.
International Applicant Screening is far more serious than conducting one domestically, as companies and employers cannot utilize their own resources to seek this information, hence why having professionals in the industry who are very knowledgeable in the regulations and culture will provide you accurate information. Every employer should protect against negligent hiring and most importantly improve global hire quality when dealing with an international applicant.
For employers seeking international employment candidates, mistakes can be costly. Hiring the wrong individual for a position can damage your reputation, harm morale and introduce unacceptable risk into your organization.
By working with Background Check Central, you gain a reputable partner with the experience and knowledge to navigate complex background screening protocols that vary significantly among countries. To learn more about our international background screening services, please contact our office today.