Employee Screening Experts
Small and Mid-Size Employee Screening Experts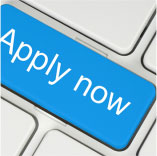 In the employee screening space, everyone is focused on trying to serve the largest possible employers who screen hundreds of applicants each week. At Back Ground Check Central, we love our large clients, but we focus on serving small and midsize employers who are looking for the high quality searches conducted by a partner they know, like and trust. Background Check central are Employee Screening Experts.
Aside from all of the outstanding reasons that our employee screening services are second to none, we also offer something that is almost as important to you: dedicated account services form an expert in public records and information verification. All of our clients work directly with one of our investigators, not a piece of software or an administrative assistant, who understands your needs and is always available to walk you through your search results and help you to quickly make sound business decisions based on facts. It does not matter if you screen 5 prospective employees each year or five hundred, we are with you ever step of the way.
What we have learned is that our small and mid-size business partners are really good at what they do and looking for a one-stop employee screening firm who can not only provide them with world class service and the most comprehensive menu of searches, but who can also be there to help them navigate the challenges of being fully compliant when hiring. Accordingly, we are available to give guidance and direction when questions or concerns about your employee background checks arise, without having to pay high consulting fees or go it alone.
Specializing in background checks for small and mid-size employers.