Background Investigations for Michigan Firefighter Applicants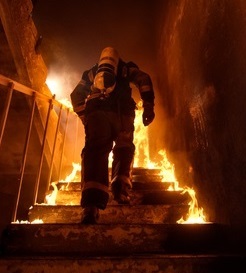 As the Michigan's leading municipal employee background screening agency, Background Check Central (BGCC) can give you comprehensive, accurate, professional background checks for Michigan firefighter applicants in days without the hassle, delays and risks that come from doing them internally.
We have extensive experience providing simple, cost effective applicant screening specifically designed and used by Michigan fire departments.
Some of the benefits of using BGCC to conduct background investigations for Michigan firefighter applicants include:
Investigations conducted independently and impartially
Compliant with employment laws and regulations
Quick turnaround time
In person reference interviews
Cost effective
Completely customizable and scalable
Conducted by expert professional investigators
Searches for additional sources for reference interviews beyond what an applicant supplies
Online applicant accessibility
Dedicated telephone access to our investigators who can assist you
A thorough background check is important because of the role of a firefighter in the community. The firefighter holds a position of authority and responsibility and are welcomed into people's homes and businesses without fear for their personal safety or their prized possessions.
If you are looking for a better way to get your Michigan Firefighter Background Checks conducted by local industry experts, please contact Jackie Brazen at (855) 678-8282 or via email at jbrazen@backgroundcheckcentral.com. Background Check Central is located in Clinton Township, MI, in Macomb County.