Volunteer Background Checks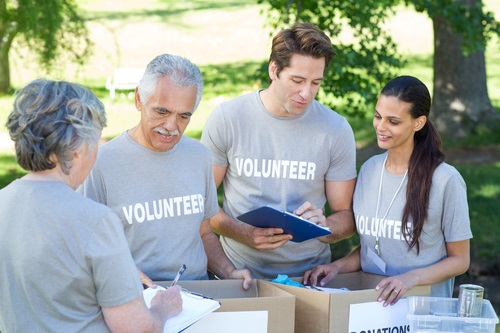 Volunteers serve in thousands of roles in our communities, churches and youth sports programs, and conducting volunteer background checks is essential. Background Check Central screens countless volunteers every year. Our volunteers background checks meet industry FCRA compliance standards. The difference between Background Check Central and those "$19.99 Background Checks" is that an actual investigator is searching for and verifying the information that is provided in our reports. FCRA 613 requires volunteer background information to be checked for accuracy in the same manner used to verify employee information and using our investigative staff to conduct our volunteer background checks makes sure that you are in compliance with the law.
Unfortunately, the days of simply trusting volunteers to have good intentions, , and skipping the volunteer background checks, has been outweighed by the need to make sure the people volunteers come into contact with will be protected. The last thing an organization that helps the community through a volunteer force needs is to have the actions of one volunteer tarnish their name.
What You Need to Know About Volunteer Background Checks:
Volunteer Background Checks need to be conducted under the same laws that govern employee hiring. As most volunteer organizations are not necessarily well versed in these laws, we at Background Check Central can help you navigate the laws and ensure compliance. Signed authorization forms are needed from the potential volunteers to ensure they are informed of their rights and to ensure your organization has documented the process of the volunteer background check. We understand the restrictions placed on information, specifically criminal records, released during these checks in order to be compliant with your state's employment laws and will provide your organization with the information you are legally allowed to prevent you from making an informed decision within the law.
Eight Most Common Searches for Volunteer Background Checks:
Criminal Checks: Criminal background checks are the anchor to most background screening programs. From this search, you can search statewide records (where available) and county level criminal records.
Sex Offender Registry: We search the Department of Justice's National Sex Offender Public Website Registry (NSPOW) which includes real-time listings of registered sex offenders.
ID Verification: ID verification gives organizations an added layer of security, protecting against the possibility that a volunteer candidate has submitted a false social security number or government-issued identification for their background check.
Driving Records: Driving Records are a key part of all volunteer background checks for those who will drive an organization's vehicle, use their own vehicle during work or operate machinery. These records highlight driving history over the past three to seven years and are available in all 50 U.S. states, as well as Washington D.C.
Employment and Education Verification: Employment verification services contact the past employer's human resources and payroll departments to make sure that the candidate's information is correct. Education verifications confirm a volunteer's educational history including diplomas/degrees earned, dates attended, and area of study. These checks are conducted to see if volunteers are embellishing their education, job titles, responsibility, payroll and start and end dates on their application or resume.
Drug Tests: Volunteer substance abuse can have productivity and financial impact on an organization. Volunteer managers rely on drug screening to eliminate illicit drug users from the group of potential volunteer candidates as well as deter current volunteers from using drugs on the job.
Social Media Checks: Social media screening can be a very valuable addition to all volunteer background checks, as it humanizes the candidate. On the other hand, social media profiles can reveal both positive and negative information in what is a very public domain. Social media searches should be carried out as late in the recruitment process as reasonably practical to avoid any biases.
Credit/Financial Checks: Credit or financial checks will show a comprehensive credit history and provide public record information, plus other items that are not typically included on volunteer applications. Credit checks can provide organizations with insight into a volunteer's sense of financial responsibility and stability. Credit checks are a useful tool for limiting the potential liability of fraud, theft and various white-collar crimes.
If you are a volunteer organization that is looking to safeguard themselves from potential risks, please contact us today to discuss how Background Check Central can help you develop a volunteer background checks protocol that is both cost effective and tailored to your organization's needs.