Home Service Industry Background Checks
Whether you are an employer hiring in the home services industry, or you are a private citizen who is hiring someone to conduct home services for you, it is important to know who you are letting in your home or letting into someone else's home. Like any other instance where a background check for employment is conducted, it is paramount that you adhere to the applicable employment laws.
Private Citizen Hiring A Home Service Provider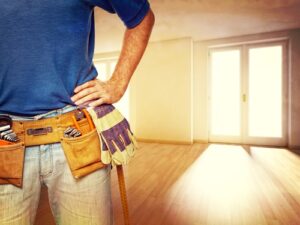 You may have only thought about background checks when an employer required you to have one, but they have become an important safeguard for other aspects of our life as well. Every day handymen, painters, repairmen and cleaning services are given access to homes and our families exposed to people we don't know. So, who are you letting into your home?
The number one question to ask if you are hiring through a company is "Do you perform Home Service Industry Background Checks?" If the agency you are hiring through says no, it is important to know that you can run the background check yourself, but this may also be an indicator that you may want to go through a different agency. A quick Google search will lead you to thousands of tales of home service industry workers that break the law. Do the smart thing for you and your family and contact an investigation company to run the Home Service Industry Background Check for you. Through our company, we will take the time to tailor an investigation specific to your needs and the level of access you are allowing to the home service industry employee who will be entering your home.
Home Service Industry Employer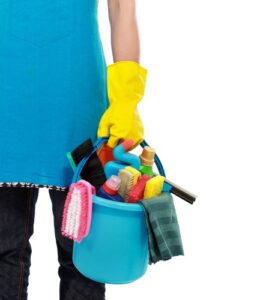 It cannot be stressed enough the importance of having a complete background check done on any service industry employee who has access to a person's home. Service companies have a responsibility to their clients to ensure their safety and well-being when they send a service industry employee who is representing their business. While the majority of the service industry personnel are professional and ethical when performing their duties, there are those who see these jobs as an opportunity to take advantage of unsuspecting customers. A single mom with small children or an elderly person in need of care is an open target when opening the door to any service person. A business owner who spent years building the reputation of their in home service business can lose everything over an unsafe hire.
Under a different legal theory, someone who is injured by your employee can sue you for failing to take reasonable care in hiring your workers ("negligent hiring") or in keeping them on after learning the worker poses a potential danger ("negligent retention"). This rule applies even to what your workers do outside the scope of employment — in fact, it is often used to hold an employer responsible for a worker's violent criminal acts while working, such as rape, murder, or robbery. However, under this theory you are legally responsible only if you acted carelessly — that is, if you knew or should have known that a service industry applicant or employee was unfit for the job, yet you did nothing about it. The best way to protect your company from being held liable for an employee's misconduct is to perform a home service industry background check which can be used to show the company did their due diligence during the hiring process.
If you are hiring in the home service industry arena and have questions about how to properly screen your applicants, feel free to call us today to discuss how we can help you to Home Service Industry Background Checks.