Tenant Background Checks For Property Management
The Importance Of Conducting Tenant Background Checks For Property Management
Damaged property, unpaid rent, landlord tenant court, legal fees, months wasted in the eviction process and generally problematic tenants are just some of the reasons why conducting tenant background checks on potential tenants is a necessity. This can be said just about anytime especially when two individuals are coming together for a business transaction, which in this case would be between a landlord and a potential tenant or property maintenance worker. When we discuss the property management business, it is imperative for the landlord to inquire about these individuals' backgrounds for safety and liability reasons. As a landlord, it should be your number one goal to maintain a benign community in which individuals want to reside in.
Who Are The Individuals You Want To Do Tenant Background Checks On?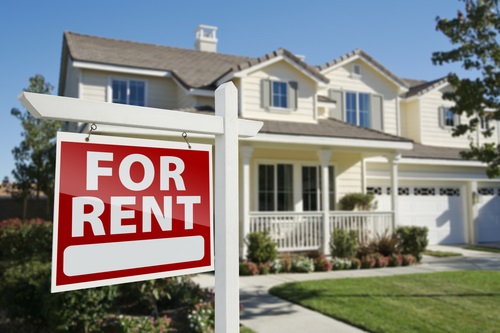 Below is a list of persons you should consider conducting tenant background checks on before signing them to be a part of your community.
Potential Tenants – Individuals who are applying to live in your rental property
Real Estate Brokers – Some operate as property managers who list, show, and lease rentals
Maintenance Workers – Interior and Exterior Cleaning
Construction Workers – Electricians, Carpenters, Plumbers, etc.
No One Wants Negative Press
Just imagine allowing an individual to work as a maintenance worker while they are also registered on the state's sex offender registry. That is a piece of information you should want to be made aware of to help prevent any possible issues.
The importance of knowing who you are hiring is beneficial for all parties involved. No landlord wants their property to end up on the news someday because of a crime or lawsuit. Therefore, you should take the extra step to inquire about the individuals you are allowing to enter the community. In doing so, it could help save you money down the road. There are multiple steps that can be taken but the initial step is to identify that there is a reason for conducting these checks. Once you have decided to move forward you will decrease the quantity of immoral individuals you would normally be allowing into your community.
Tenant Background Checks
Along with bad press, you also want to decrease the amount of damages that could potentially transpire to your property. Whether it is the tenants themselves or the maintenance workers who could be causing the damage, it is imperative to have reliable tenant background checks conducted to study who the individual really is and if they had any similar issues in the past. As a rule of thumb, it is better to be safe than sorry. Especially, when damages could get pricey very quickly. Property damages range anywhere from broken tiles to holes in the walls, deeply scratched hardwood floors to stained carpets. While obtaining a security deposit could be helpful however, you should not want to get in business with a person who has previous landlord tenant problems. The only way you can prevent that is by conducting these background checks for a peace of mind.
Types Of Searches We Recommend For You
Statewide Criminal History Check – While not every state offers this search, the ones that do will provide you with all the criminal records collected within the counties of that state.
County Level Criminal Check – We recommend to always check with the county/counties an individual has resided in. This is by far one of the most commonly used search in regard to background checks. This search will provide you with felony information and depending on the county it may also provide misdemeanor or infraction charges.
Name, Social Security Number, Address Check and Verification – It is important to conduct this search to verify the individuals' information so that we are conducting all the other searches on the correct person.
District Court Search – This search would be beneficial as it relates to landlord tenant cases being filed with the District Court. While conducting this search we will be able to see whether or not they had any such cases filed in the present or past.
Credit Check and Liens – Knowing whether or not an individual is creditworthy is imperative when discussing possibly renting a property out to a tenant. Evaluating their loan request is important to determine if they are responsible enough in paying their debt. Conducting a Lien search will also help you see if that individual has any outstanding balances that they still owe. By simply obtaining these searches you can paint a better picture of how the individuals character really is and if they are worthy of doing business with.
National Sex Offender Registry – This search will tell you whether the individual is a registered sex offender.
Personal and Professional References – While conducting this search we will get a better understanding of who the applicant really is by simply speaking with their friends and prior co-workers and bosses. The people closest to the individual can depict a better view as to how their character is.
These are just a few of the searches we suggest you consider when conducting a background check but the list is unlimited. It can be as extensive as you would like it to be. In this case, we would also suggest running a credit report especially for the potential tenants. Our company abides by all Fair Credit Reporting Act (FCRA) requirements within the state to promote the accuracy, fairness, and privacy of the consumer.
Make sure to also visit our Tenant Screening page for more information regarding that matter. As previously mentioned, we do not have a specific package of searches that we provide to our clients. We allow you to pick and choose which searches you believe meet your needs the best. Contact us to speak with an experienced live investigator who will give you the top information and help you with your property management background checks.