Applicants looking for jobs tend to go to a staffing agency to help them find the best possible job in their field. CareerBuilder did a study in 2017, 74 percent of employers have hired the wrong person, and 33 percent blame the fact that the employee lied about his or her qualifications. Conducting a thorough background check to make sure they meet all the qualifications needed for the job will help build you a successful business in the long run. A staffing agency background check should be completely thorough on your applicant so that when they are placed you can reassure your client that you made sure that were perfect for the job.
5 Big Reasons Why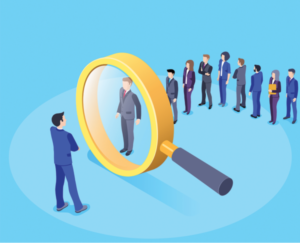 If you are a staffing agency, you have a reputation to uphold for your company. You want to make sure that you are sending applicants to your clients that are qualified, and don't have a criminal past that may damage their reputation. CareerBuilder put together five big reasons why you should conduct background checks for your clients:
It keeps you out of legal trouble.
It builds your business.
It protects your brand.
It gives you a competitive edge.
It instills trust and deepens loyalty.
These are all great reasons to consider when your staffing agency is deciding how in depth the background check should be and if it really needs to be done. Check out our webpage and video on the Three Big Concerns to hiring a background check company.
Due Diligence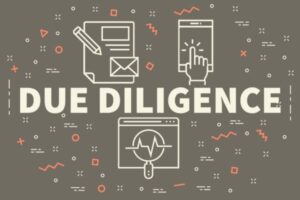 Doing your own due diligence on the applicants you will be placing for your clients should be number 1 for your business. This wont hurt your business in any way but will help benefit you in the end. Your clients will look at you as though you are helping to benefit them in the long run. You can assure clients that you conduct thorough background checks on your applicants so placing them in the right areas is done correctly.
You, as the business owner, will be able to locate any negatives on the individual and make sure that the qualifications your client needs and looking for, that they have. Having the right qualifications checked before placing someone will again show that you are taking pride in placing your clients with the most qualified individuals.
Online v. Comprehensive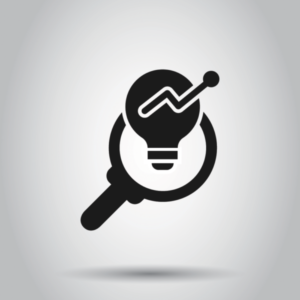 How much you charge your clients is another big key in having a successful business and keeping your clients happy. But also make sure you get a correct, comprehensive background check completed is also a big key for your business. Online background checks you think can be a cost-effective way to go but do you also really know the exact information you are getting with the background check? What searches are they conducting for you? Most of the online companies, wont conduct verifications for employment or education. They will only conduct criminal checks with courts that are online, and public. Not all courts are online, which means that not all the courts are getting searched on your applicant.
Making sure you use a reliable background check company, such as Background Check Central for your staffing agency background checks is a reliable way to go. You will be able to talk to real people who can discuss the best options to conduct on your applicants so that your clients will be happy with who you place with them. We can customize background checks for any type of position that you are looking for. We can set up packages for the entry level job and all the way up to the executive positions. We will conduct the searches that you are looking to get done and not conduct searches that you may not want.
Owning your staffing agency, everyone is competing to be the best around. Placing the best applicants with your clients, having the best turnaround times of places, etc. Going the extra set to making sure you are conducting a comprehensive due diligence on your applicants to place with your clients will help you grow successfully. Staffing Agency Background Checks are nothing new for us at Background Check Central and we would like to help see your business grow into something successful. Give us a call today so we are able to help you compete as the best.