What We Find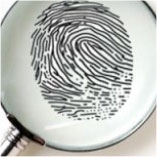 In 2007, according to the U.S Department of Justice, there were 2,299,116 prisoners being held in state, federal and local jails and prisons; these offenders only represent those sentenced to prison and jail terms. This is just part of what we find in a background check.
There are still millions of offenders that are never sentenced to incarceration and many more who were released. Many of these criminals are out in the community and looking for jobs.
Many people are oblivious to the fact that criminals, some having spent time in prison or jail and some who have not, exist among applicant pools. These individuals depend on employers not conducting detailed background investigation in order to obtain employment. Do you want them working for you?
After years of conducting background investigations, we have observed first hand hundreds of applicants not declare that they have been convicted of offenses only to find lengthy criminal records.
Some of the most common types of criminal records that we discover include:
Drunk Driving
Domestic Violence
Drug Related Convictions
Assault
Retail Theft
Theft From the Workplace
Fraud
Larceny
Robbery
Weapons Offenses
Lengthy Driving Records
Embezzlement
Burglary
Dodging attempts
In many cases, the applicant attempts to throw off investigators who are conducting their background investigation by providing some false information about themselves. An example of this is when an applicant provides a false date or birth, social security number or in some cases even a fake name.
Because of this, at ASG we always recommend choosing our "Name, Address and Social Security Number Verification Search".
As a result of this search, we are able to confirm that all of the information that an applicant provides is accurate. This also comes into play when we conduct our searches. By having this search complete before we run searches for criminal history on an applicant, we have already verified that the name, date of birth and social security number we run are accurate.
Additionally, we can locate any previous address that the applicant may not have mentioned. This is useful because as an employer your typically want to conduct searches in the states/counties where the applicant has lived in the past seven to ten years. We want to be as comprehensive as possible and will let you know in the case that an applicant spent time in another state that we believe should also be searched for criminal records.