Shopping for a Background Check Company for Pre-Employment Screening
Here are some steps that potential clients go through when they search for a background check company to handle their pre-employement screening. This list should provide you with a good outline of things to prepare and be aware of before you go shopping for a pre-employment screening vendor.
Set a Budget
What do you expect to spend per applicant?
Screening Needs
As you will find, there are a lot of search options out there.
Are there any industry requirements that you have to comply with?
What is important to your company to know about your applicants?
You may not know what is important, this is okay; at Background Check Central, our investigators will take the time to go through all of the available searches we offer.
Hit the Internet
Today, the vast amount of information found on the web is where most prospective clients start. Locate several companies that look reputable. Be cautious, just because a company has a good looking website does not mean they are professional background screening private investigators.
Make a list of companies to call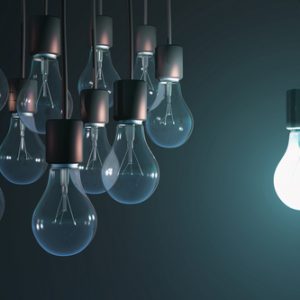 You want to speak with an investigator, get prices and understand the services each company provides. Make sure you can actually speak with an investigator who is knowledgeable in pre-employment screening. Get a full description of the searches you want conducted and ask about additional charges.
If you can't get someone on the phone, you might want to look elsewhere; if there is an issue with an applicant or a report you want to be able to speak with the person who actually conducted the search.
Background Check Central has private investigators waiting to assist you! Call us today to discuss your background check needs!
Compare prices
As with anything, you often do "get what you paid for"
Hidden charges and setup/startup fees add to the total cost. Neither of these apply with Background Check Central.
Is a package the best way to go?
Background Check Central lets you choose your own package from our menu of searches, each tailored to the state you conduct business in.
Get a list of searches that are important to you and compare those costs with any packages you have seen offered.
Turn Around Times
What are your requirements?
If a company claims to be instant, they are not providing your with quality information. At Background Check Central, our target turn around time is two to four business days, with some exceptions. Should a report take an extra day or two, your company will be contacted and made aware of any issues.
Legal Issues
Do you already have an authorization form for your applicants to fill out and sign?
Background Check Central can provide you with a custom authorization form that complies with all FCRA laws.
If a company does not mention the FCRA laws that apply in pre-employment screening, you may want to consider asking. There are several laws that come into play when screening potential applicants. Each state has its own laws that Background Check Central can make available to you our your company attorneys to consider.
How do you get started
With Background Check Central, this is made simple
Once you are ready to conduct a background investigation on an applicant, you simple fax or email their signed authorization forms back to us indicating the searches you want conducted.
If a custom package has already been determined, we will have it on file so you only have to tell us once.
Once we receive your applicant's information, we get started immediately to save you time.
As soon as the information we request is returned to us from the respective government source, we prepare a detailed report and email or fax it to you right away.
Making contact
If at any time you have a concern regarding an applicant, need clarification on a report or need to request additional searches, an investigator will take your call. At Background Check Central, our office is filled with experienced background investigators who can assist you.