The Big Three Concerns about Pre-Employment Screening
In 2007, according to the U.S Department of Justice, there were 2,299,116 prisoners being held in state, federal and local jails and prisons. These offenders only represent those sentenced to prison and jail terms.
There are still millions of offenders that are never sentenced to incarceration and many more who were released. These criminals are out in the community and looking for jobs.
Many people are oblivious to the fact that criminals, some having spent time in prison or jail and some who have not, exist among applicant pools. These individuals depend on employers not conducting detailed background investigations in order to obtain employment. Do you want them working for you? Three Big Concerns of Hiring a Background Check Company
If you conduct an internet search for "pre-employment screening", "employee background investigation", "employee background check" or any other variation of these terms, what do you find? There are hundreds, if not thousands of websites offering a variety of pre-employment screening related services.
Having conducted these searches and observed the results, we found that the large majority of these websites offer some form of the following:
"Instant background checks"
"Three packages to choose from"
"One stop shop for employee screening"
"Get it all in one click"
"Comprehensive employee profile assessment"
"One low fee for one month of searches"
"INSTANT Online Nationwide Background Check (Best Value)"
Unfortunately, many companies immediately go through these vendors for their employee screening needs, thinking that they are getting fast, accurate data on potential employees at a great deal.
However, everything listed above is a fallacy in the world of employee background screening and can land the employer in hot water later on. Do the research and ask questions of your background investigation vendor.
We have identified what we believe to be the three main concerns of human resource departments all over the country. These concerns are accuracy, speed and cost. If you look into each company offering these services, you will find that where one of these three main concerns is met, the other two fail.
Concern #1: Accuracy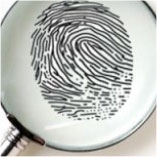 Accuracy is always a concern when screening employees for credentials and criminal records. Just because a search title is listed in a report and the applicant is "clear" does not mean that there are no records out there. Trusting vendors who search with "direct sources" is best because this means that the actual government agency, court or official database is searched. This often means that actual human beings are going to a courthouse and canvassing records for matches to your applicant or that a police agency has been contacted through official means and are running a search in their most up to date official databases.
Accuracy also means verifying an applicant's personal information before running any criminal history searches. As we know, a deceitful candidate will often attempt to hide criminal records by providing false personal information that can mislead an employer and even a background investigation company that does not take the proper steps to verify this information.
It is true that maintaining a high level of accuracy can take more time and may in some cases cost more. Our clients believe that it is worth the time to maintain a safe work environment with precautions taken to protect them from loss.
Concern #2: Speed
Almost every client is concerned with turnaround time. Turnaround time is defined by the amount of time it takes for an employee screening vendor to return the results of their searches. In order to provide timely results, some companies take shortcuts by searching only online data and/or by maintaining their own databases. Often times these searches are conducted quickly and by utilizing outdated information. Data that is available online is no substitute for actual searches with state and federal entities. In this way, accuracy and thoroughness are sacrificed for speed.
Concern #3: Cost
Cost is an issue in every part of a business operation. First, an employer has to look at how much the applicant will actually cost them in order to become productive. Pre-employment screening is part of this process. Fast, inaccurate searches are always going to be more cost effective because they take less manpower to conduct. When all the researcher has to do is search the applicants name against a privately maintained database, there is little to no actual investigative work being done. These companies can offer a far cheaper product in the end because less is spent on accuracy. Additionally, websites that offer the employer the opportunity to search the candidate's name for a small fee often also offer a "national criminal history search". This is the biggest mistake we see within this industry. More on that to follow.
As with anything, it is true that "you get what you pay for". Pre-employment screening does not have to be expensive, but spending a little more money now could save you a lot more in the future if you hire a bad employee.
Avoid The Big Mistake
There is no "national criminal history search"
It does not exist to anyone in the private sector. Also, the public sector; local, state and federal agencies have to go through many separate databases, none of which are true nationwide criminal history searches. If a company is offering this, use caution and ask the right questions. You will learn that these searches are not what they are labeled to be.
Pre-Employment screening
As our clients already know, our attention to detail, timeliness and cost effectiveness provide them with the highest quality product, far above the accuracy levels of our competitors. We request our information directly from the source immediately upon receipt of your case and investigators personally handle the process until it is delivered to our clients.
We would like the opportunity to provide you with our materials and know that our services will exceed all of your expectations.