Home Health Care Background Checks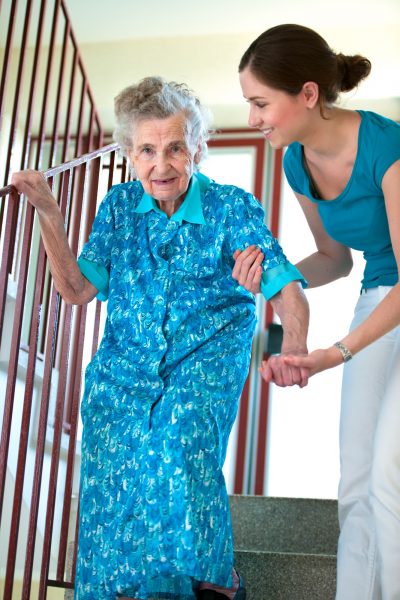 Background checks for home health care workers are necessary because home health care workers are expected to be respectable, professional, and trustworthy when entering the home of someone who is unable to care for themselves. It is imperative in this day and age to conduct background checks on home health care workers due to their expanding responsibilities of patient care and safety. Because of the level of trust normally instilled in people who enter the homes of others, these types of background checks must be completed a certain way. For most of us, it may seem like common sense to have such an individual's background checked who may be entering a loved one's home. Interestingly enough, not all states do in fact require these checks to be conducted. If this practice were to be adopted by the more than 33,000 home health care agencies in the United States today, we may see supposedly qualified individuals with burglary, theft, domestic violence, and other assault related charges that may currently be going unnoticed. Unfortunately, we see more cases of the elderly being abused by those who are meant to care for them. Utilizing these background checks will help prevent such abuse from occurring in the future.
What is a Home Health Aide and why should I conduct a background check on them?
With more than 12 million people in our society needing some form of home health care today, more and more non-licensed personnel are being recruited to become Home Health Aides. The main responsibility of a home health aide is to help the elderly or disabled with day to day tasks in their home rather than living in a nursing home or health care facility. Background checks for home health aides, in addition to those conducted on licensed medical professionals, are an important factor to be taken into consideration in the hiring process. With companies searching for more cost-efficient ways to provide simple care for their patients, we are beginning to see a rise in the need for non-licensed individuals in many home health care agencies. Due to this incline, it is imperative to conduct a background check on non-licensed individuals as well as licensed individuals to get a better understanding of their character.
Which types of Home Health Care Workers need Background Checks?
Because safety is always the number one concern, all home health care employees should undergo a background screening. Listed below are a few examples of medical professionals who commonly travel to the homes of patients:
Doctors – the most advanced; in home physician care is often needed for patients who cannot leave or require an in-home diagnosis.
Nurses – Nurses are common home health care visitors due to their diverse ability to handle a number of medical situations including intravenous therapy, administration of different medications, and wound care.
Physical, Occupational, and Speech Therapists – All different types of therapists are qualified to assist patients with treatment and recovery process. After an accident or medical emergency, if a patient struggles to regain certain motor functions or even struggles with socio-developmental difficulties, a physical or occupational therapist may be necessary.
Home Health Aides and other Basic Care Employees – As described above, these professionals often assist with basic, day-to-day activities.
Nutritional Support – Dietitians are often necessary to prescribe and help patients maintain a required diet during the recovery process.
Volunteers – Volunteers are often chosen as an option for Home Health Care agencies due to the desire of those to assist others and make a difference in the community.
What type of Background Check should you conduct?
While there are no federal guidelines for home health care background checks, the requirements vary by the state. Be sure to first check your state's requirements for a valid, up-to-date background screening. Below we have compiled a list of searches we recommend you take into consideration.
Statewide Criminal History Check – While not every state offers this search, the ones that do will provide you with all the criminal records collected within the counties of that state.
County Level Criminal Check – We recommend to always check with the county/counties an individual has resided in. This is by far one of the most commonly used search in regard to background checks. This search will provide you with felony information and depending on the county it may also provide misdemeanor or infraction charges.
Name, Social Security Number, Address Check and Verification – It is important to conduct this search to verify the individuals information so that we are conducting all the other searches on the correct person.
National Sex Offender Registry – While this search is easily understood, it should be part of the background to make sure the applicant is not a convicted sex offender.
Education/Employment Verification – In this instance, it would be a great idea to verify the individual's education and employment history due to the nature of the position. It is recommended for the simple reasoning of wanting to hire the best applicant for the position but also an honest applicant.
Personal and Professional References – While conducting this search we will get a better understanding of who the applicant really is and how they operate by simply speaking with their friends and prior co-workers and bosses.
Drug Screening – Determining the presence of a specified drug within an applicant who is interested in working within this position is an important step to consider.
What makes us better than other Background Check Companies?
We are real live investigators who are experienced in searching and collecting the correct data per individual. There is no "one package" that we offer to any of our clients. In fact, we allow you to customize the package depending on your needs. We provide you with suggestions as to which searches would be helpful but ultimately, it is all in your hands as to what kind of searches you would like to be completed on the applicants. We are also a licensed a CRA that abides by all FCRA requirements. Candidates who receive a background check which includes a credit history or other financial information will be treated in accordance with credit reporting laws within that state. Our friendly team is available by phone to help answer your questions in regard to completing your home health care background check and streamlining the hiring process.
When hiring an individual to become a part of your home health care agency, be sure to contact us for the best screening options available. Whether the applicant you would like to be screened is a licensed medical professional or a home health aide, our services allow for varied levels and degrees of background check options to meet your needs and help you in hiring the most qualified and best fit to become a part of your team.