Landlord / Tenant Background Checks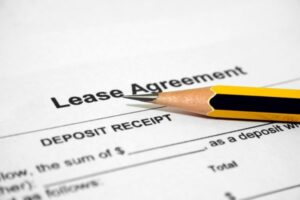 As a landlord, you have to screen every potential tenant; there's just too much at risk if you don't. After all, you definitely don't want to end up having to go through the process of evicting a tenant who should have never been allowed to rent from you in the first place. Having a reliable resource to conduct your landlord tenant background checks is very important as the days of using your instincts to try and get a feel for the tenant will only lead to unnecessary loss of time, money and energy. Rather than relying on instinct, it is best to rely on hard facts from the tenant's credit report and a real background check. A licensed private investigator can make sure you do not overstep legal boundaries and save you from breaking privacy laws in the Landlord and Tenant Act in your state.
Things to know before you conduct a Landlord Tenant Background Check:
A proper release is required in all 50 states to make sure the applicant is aware of their rights during the landlord tenant background check.
A specific release is required is you are pulling an applicant's credit report as part of the landlord tenant background check.
The online resources advertising cheap landlord tenant background checks are only checking aggregated data and they are run by software, not a real investigator.
The applicant has the right to see a copy of the landlord tenant background check after it is complete regardless of whether they were approved or denied.
Landlord tenant background checks come in all sizes, shapes and price points. Having a resource that will weigh your needs versus the risks involved is a key reason why landlords turn to us. Our landlord tenant background checks get you information straight from the source. We do not purchase aggregated data that can be outdated and misleading, but instead search the places that will have the information you need to make an informed decision.
Landlords are barraged with "background check" websites offering "instant", "nationwide" and "$19.95" landlord tenant background checks. These sites do sell you data; The problem is, they only sell you the data that they have instant, and usually free, access to. They don't explain all of the places where records can be found and which of those (many) their search doesn't cover.
Not only do these "background check" websites only provide you with information that is free and instantly accessible, they do not have a real person verifying the information that they produce. The simple reason why they can offer these services at such a low price-point is because they are run through a piece of software and sent directly to the client. This could lead to "data bleed" where you are provided information on an individual with the same name as your applicant. Also, the applicant may know they have issues in their background and provide false information on their application to mislead you. In this instance, the "instant background check" will simply provide you with information based on the details the applicant provided and not on the applicant themselves.
If you are a landlord or an attorney working for a property owner, it is best to deal with a real investigator when conducting a landlord tenant background check. Specifically, one that is well versed in the Landlord and Tenant Acts across the country, who has your best interests in mind. Why be customer #4,568 when you can have tailored products built specifically for your needs.