Background Checks for Contest Winners
Why should I complete a background check for my contest winner?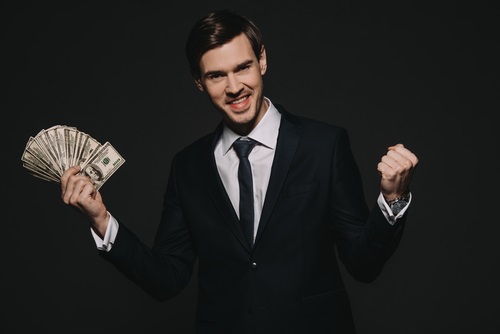 Background checks for contest winners are not only important but can make or break the type of press-related attention that a company may receive after the outcome of the contest. Bad press is not something that is easy to get away from in this day and age, especially with people going viral for seemingly meaningless events that take place in their lives.
The last thing a company needs is for the person that won their "million-dollar cash prize" to end up being a serial sex offender who has been registered since the 80s—especially if this information leaks online or in the media. The same is true of many types of criminal records, negative civil records or controversial social media. Because of this risk, any company or organization should include background checks for contest winners as part of their contest terms of agreement, especially if they plan to use the winner in future advertisements.
We hear about contests almost every day. "Enter to win a million-dollar cash prize" or even a "new car" are just a few examples of what we may hear from a promotion attempting to have as many entrants as possible. Marketing firms, marketing teams that are part of companies, and those involved with sales often design these contests to have others think more about their brands or their company—all while drawing them in with the chance of winning favorable prizes.
Is it fair for me to conduct a background check for contest winners?
It could be considered common sense that contests are meant to be non-biased and impartial when it comes to choosing the winner. A contest winner is meant to be chosen because they fulfilled all requirements of the contest, were the lucky winner, or did so better than all other contestants. Obviously, it wouldn't make sense to exclude anybody from winning the contest if something were to show up on their record; however, if a company is planning to promote a winner for a marketing benefit, then they also have the right to protect themselves from any impending issues. For these reasons, it is important to include information about the background check in the contest's terms and agreements. At BGCC, our staff of real experienced professional investigators can assist you through this process.
How Thorough Should my Background Check for a Contest Winner be?
When considering the need to conduct a contest winner background check, it is important to weigh how deep one plans to go with the search. While it may not be necessary to conduct a driving record information search for someone who simply won a trip to Mexico, a company may think about doing so if their contestant just won a new car. For these reasons, searches can vary, but our team can guide you through picking the best searches to fit your contest specifically or your organization.
Minimally, each background check should include a full name, address, DOB and SSN verification to assure that the contestant is who they claim to be. A person with a lengthy list of criminal charges, multiple DUI (Driving Under the Influence) offenses, and especially violent crime convictions may be what saves your company from the impending media storm that could ensue if the contestant's flawed reputation makes its way out into the media. In addition, a thorough investigation on social media is an option as pages may divulge information useful in determining a contest winner's promotional value.
How people present themselves online is not always a plus and, in many cases, can hurt their reputation or even your company's.
The main difference is that these background checks are not for employment, rather, they are like vetting someone before allowing them to promote your business. Because there is no employment directly at stake, FCRA requirements do not apply to this type of background check and providing authorization is not mandatory, although it can aid in the process People make mistakes and people lie about their past. It is normal to want to uncover these secrets when thinking in the best interest of your company.
Bad press: Why Background Checks on Contest Winners Can Make a Difference
As we know, the age of information is upon us. Most of us have unfettered access to the internet at all times; cell phones, tablets, computers, smart watches and smart TVs are only a few examples of the devices we use on a regular basis to stay connected. With this, we have access to news, social media, and entertainment on demand. Controversial topics in media can reach millions of people in a very short period of time—something that could be very dangerous for a company if the coverage is negative.
Well-known and successful businesses that plan on using contest winners for promotional purposes have a vested interest in completing a background check on contest winners. It is completely understandable to want to protect your brands from defamation through media exposure. With social media and websites being some of the main ways citizens hear the news, it is a valid concern for company leaders to want to protect their hard earned successes. Completing a check may not give you an upper hand in a pre-existing strife with the media, but it would serve as a protectant your company's best interests and assist in avoiding any possible chances of litigation.
Why Should I Choose Background Check Central for a Background Check on a Contest Winner?
Whether you own a small business, large corporation, or are even self-employed, our team of live real investigators can assure you that each background screening that is completed is not automated and is carried out with precision. No matter how big the prize, our goal is to help you protect your company and its vested interests from potential turmoil. Contact us for personal attention regarding your case, we will be happy to show you what's necessary and what isn't.