Pre-Employment Screening Facts
Remember that no pre-employment screening process is perfect…
…and EVERY firm that performs pre-employment background checks relies on imperfect and incomplete information.
Read and understand the FCRA and FACTA.
They apply to you and a failure to adhere to their standards can land you in hot water. Employees have rights and if you do not follow the letter of the law, an aggrieved job candidate may pick up on this and hire and take you to court.
Pre-Employment Screening Tips:
Get positive candidate identification.
It is critical to verify the applicant's name, including maiden names and aliases, social security number, a complete address and date of birth. Screening the wrong person can lead to a number of different types of problems, none of which is very appealing.
Spend the extra money to check for criminal convictions in the courts, not just via online databases.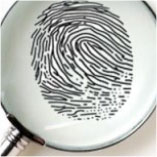 The FACTA/FCRA allows reporting of felonies and misdemeanors back seven years. Databases are often out of date and incomplete, even when they belong to a governmental agency. Each state has different types of criminal record sources, but the courts and the single most reliable place to look.
Tailor the background check to the classification of the employee:
For many employees, a minimum screening includes, a criminal history search and verification of an applicant's personal information
A more comprehensive background investigation may include verifying an applicant's employment and education history, immigration status, credit worthiness and character references.
Contact Background Check Central for help in creating and administering a background check screening for your business.