Detroit Background Check Investigations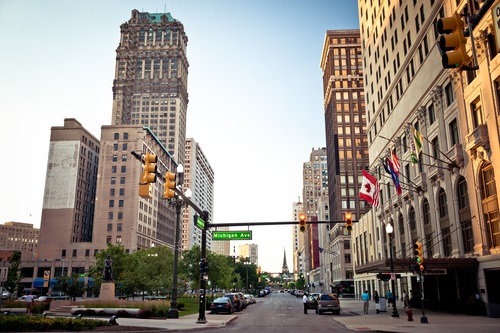 Metro-Detroit's premier, professional grade background check experts know what it takes to provide the most extensive background check services for individuals and businesses in the Detroit area. Our team of expert investigators live, work and play in Metro-Detroit and have the knowledge and skills to obtain records at any level needed for the most thorough background checks on Detroiters. If you are an employer, HR Representative, business owner, staffing agency or manager, it is important for you to ensure that you have the most complete background on each applicant or new hire before they work for you. We believe in creating customized packages that work for any client's budget and need for in-depth information. No matter the business you are in, we can create a tailored Detroit Background Check package for you.
Our investigators know the ins and outs of Oakland, Wayne and Macomb county and each individual municipality in-between. We are aware of the shortfalls with local record keeping and can mitigate the risk associated with using just one source for criminal records. Working with a local Detroit Background Check agency is the best option for businesses in Metro-Detroit. Online background screening companies, large national vendors and part-time background screeners simply don't understand the complex nature of Michigan courts, State Police records or how our district courts operate; not to mention procedures for obtaining civil court records which are unique to Metro-Detroit. Our position here in Metro-Detroit also allows us to maintain positive relationships with courts, law enforcement and educational facilities, ensuring we ae able to obtain records more quickly than others in our industry. We have gained a following here in Metro-Detroit as the professional grade background check company, serving many local and national companies with the need to conduct background checks on Michigan residents.
Each of our Detroit investigators is located in Clinton Township, MI, north of the City of Detroit and are available to speak with any client, big or small about any background check question they may have.
At BACKGROUND CHECK CENTRAL, we provide professional grade Detroit background check services to help you protect your employees, clients, company assets, and reputation.
Detroit Background Check
Detroit Criminal History Records
Michigan Prison Information
Bankruptcy Search
Credit Report
Name Verification
Social Security Number Verification
Secretary of State Motor Vehicle Reports
Local District Court Searches
Federal Court Record Search Civil or Criminal
Federal Prison Search
National Sex Offender Search
Professional License Verification
Prior Employment Verification
Education Verification
Please note that all of our searches are state specific, which means that only Michigan based records will show up in a Detroit background check report. The closest thing to a national criminal search is a database operated and maintained by the F.B.I. For the most part, only law enforcement may access this database. As such, any firm that only offers a nationwide search is not being entirely truthful, and has failed to produce a quality product. We are certainly able to conduct searches in all 50 states (as well as internationally) and have devised a multitude of methods to potentially overcome geographic boundary limitations when conducting a Detroit background check.